Liquid Level Contents Gauges
We offer liquid level contents gauges of very high quality, produced by Seetru. Here you will find a large selection of contents gauges, suited for different industries. The liquid level gauges are available in two types; sight gauges and magnetic float-by-pass gauges. 
The gauges can be delivered with a number of different tank connections, with or without shut off valves. The float-by-pass gauges have optional electronic remote reading systems, as well as a pump for start/stop. 
Our selection of liquid level content gauges includes Seeflex, Seemag, Quickmount, CPI, Reflex, Mini Gauges, Admiralty and Sight glasses.
Find your industry below.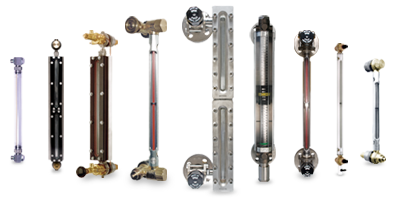 Contact us
Feel free to contact our experts on liquid level content gauges for orders, guidance, or questions.